For parents & carers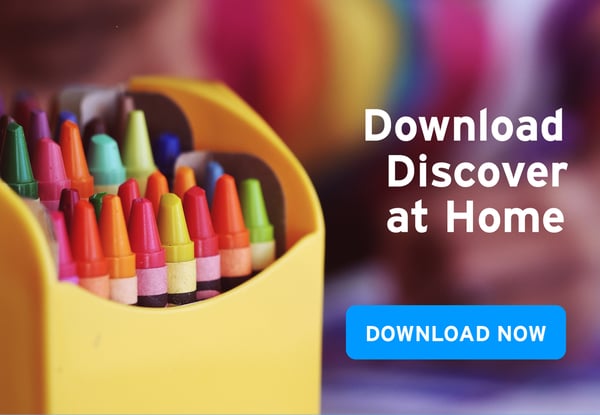 Discover at Home enables children to be rewarded for the creative activities they enjoy and supports them to connect with their local museums, theatres and arts activities they like, online or at home, and explore new ones, until it's possible to visit them again.
Discover at Home is a great option for parents & carers who may not be arts specialists themselves or are looking for something different to keep children engaged and entertained. They can even gain a certificate (subject to you applying for this via an Arts Award centre)!
This resource has been designed for parents & carers to use with younger children, aged up to 11, although you can use this with children of any age. We recommend you connect with your local or national Arts Award centres or Supporters for guidance on how to complete your Arts Award Discover.
In addition to the resources provided here, some Arts Council England Bridge Organisations also have support for for families completing Discover at Home. Some have curated regional offers so that children and their families can continue to connect with the arts and culture in their area. Details of the Arts Council England Bridge Organisations can be found below, and we suggest families use their local area as a starting point for any online Discover at Home programme.
The use of these resources and access to the Discover at Home framework is free. If you would like to apply for the certificate available for completing the level, there is a small cost involved (usually £4 but this may vary). We suggest making contact with your Arts Council Bridge Organisation in the first instance to explore the options available to you.
Further support is available from your local Arts Council Bridge Organisation, or you can contact the Arts Award team.